It's the weekend and you've just arrived in resort? Looking for the one of the best nights in Meribel?
Look no further.
Head down to the underground and join Sully's Club Fromage!
Two nights, two very different genres of music, one club and one hell of a good time!
Who said ski holidays were made for skiing? Get ready to rave away till the early morning as you get down, dirty and a wee bit cheesy every weekend at Sully's.
Oh YEAH…Friday nights in Meribel just got a LOT more interesting!
News just in – Dirty Fridays at Sully's is where it's at.
Friday night and the lights are low… looking out for a place to go?
Follow the crowd from town and check out Dirty Fridays at Sully's Meribel! Don't let the name put you off, every Friday night, Sully's talented resident DJs get loose with the beats as they go all dirty for a bit of Drum and Bass.
A huge hit with the seasonaires, the explosive beats, which we're pretty sure can be heard from the top of Saulire (Méribel's highest Mountain), will have you toe tapping, head bopping and reaching for the lasers in no time!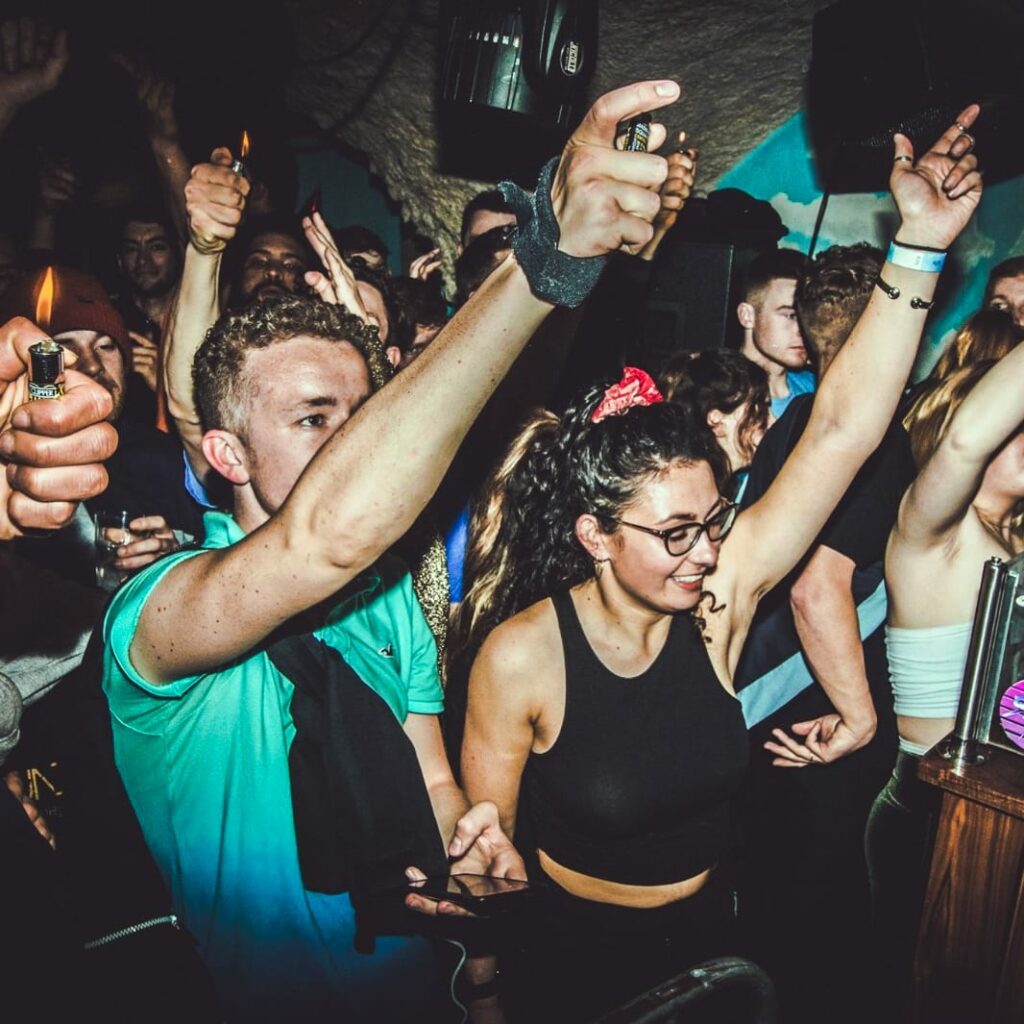 Every Saturday, after dark, head down & underground, for one of the best late nights in Meribel.
So, you made it through your first ski lesson, had a cheeky toffee vodka at apres-ski and now you've got a bit of Saturday night fever??
What now?
Back to the bed? back to the chalet? Or back to rehab?
Oh No NO NO!
It's back to OLD SKOOL for Chee'zy Samedis at Sully's!
Mixing up the very best of the 90's, the hits of the 80's and some cheesy classics from the naughty noughties. you're going to beep bop to the hip hop, 50cent side shuffle to the candy shop and get jiggy with it, as our experienced DJs mix up the classics and add a bit of cool to some golden oldies for Chee'zy Samedis… Ice, Ice, baby!
So, grab your granny (😉), channel your inner Christina and get on the dancefloor, because every day'll be like a holiday and we rapping off to Snoop doggy dog… all night long, every weekend!
Now that's what I call music!
Oh LA LA!  We almost forgot… Once a month: Chee'zy Samedis go all French as local legends French DJs take over the decks, for a night of Cent Percent French. (100%French. ) Everybody loves a Frenchie & when in Rome (or Meribel rather)!
At Sully's, you're guaranteed one (or two) of the best nights in Meribel…
A Sully's Virgin?
Like a virgin? Want to get Sullied for the very first time? Head down today and find out what all the fuss is about.
Open Tuesday to Saturday, 11pm until late, Sully's late night bar and club, caters for all your musical needs.
Expect everything from live music, to R and B, ABBA to electric house. You can pop in for a game of pool and a quick pint, or get your dancing shoes on and join in the after-midnight antics at any one of their famous parties. 
Just down from town, opposite the Spa, with more name changes than Prince (check out Sullys History)…. Sully's is THE place to be after dark 'til dawn.