Yes, folks that's right, not only is Sullys trembling the mountains and setting off avalanches of music with the hottest DJs in town every other day of the week but you can also rock the snow of the roof tops EVERY TUESDAY at their infamous Late & Live music sessions.
Meribel live music nights just got a little WILDER!
Yup, hands up, we admit it… it can get a little crazy and a little sweaty, on a Tuesday in the club as Meribel's finest live bands take to the stage and rock the socks of every marmotte in the three valley's !
But hey… a bit of sweat never hurt no body, and we can guarantee you a good time, even a bit of naked time?? Yeps you maybe even finish the night rocking it with your top off like a true rockstar as you go cray cray dancing to the latest covers remixed… loud, late and LIVE ON STAGE!
So suddenly, what you thought was going to be just a chilled one after a hard day on the slopes, finishes with you turning into a frantic groupie of your now favourite live band!
But hey, that's what holidays were made for? Right!
So leave your coat and (maybe) your diginity at the door, and we promise it will be worth it! 😉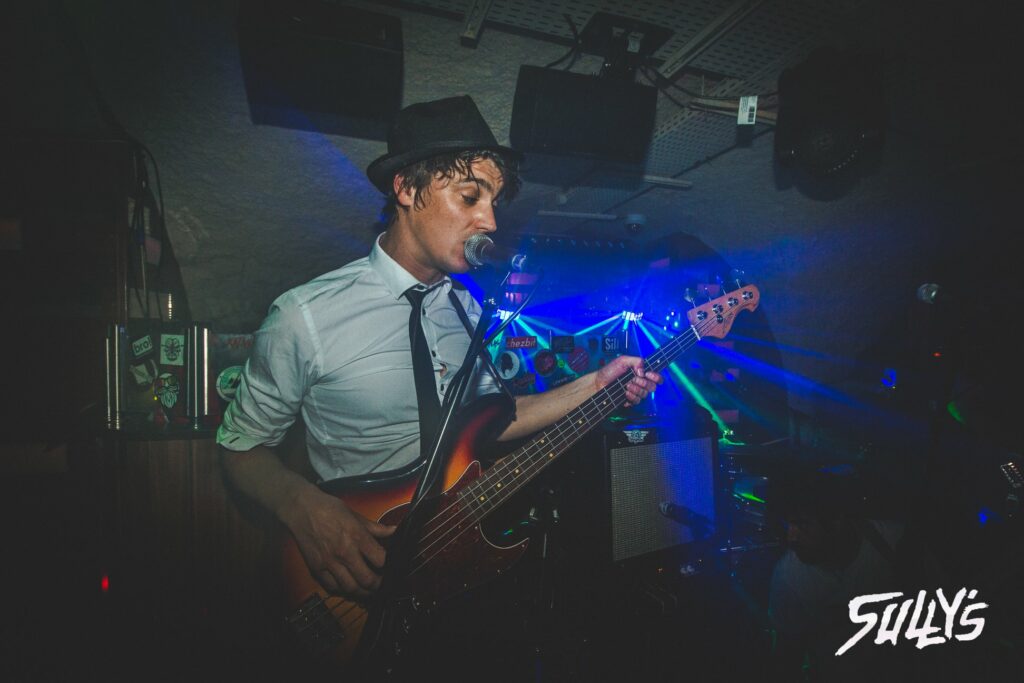 Late & Live every Tuesday at Meribel's late night bar & club : Sullys !
Live music from 1 am until late…
Put your hands together and welcome to the stage…
THE WINGMEN
Check out who is up this week  here!
And what about the rest of the week? Check out the Sullys Line Up !
So what you waiting for? Moonwalk your way down the hill and onto the dancefloor…
Heard about Sullys Presents? Get your advance tickets NOW!
At Sullys, they never need an excuse to party, so reserve your table or even the whole night club today !