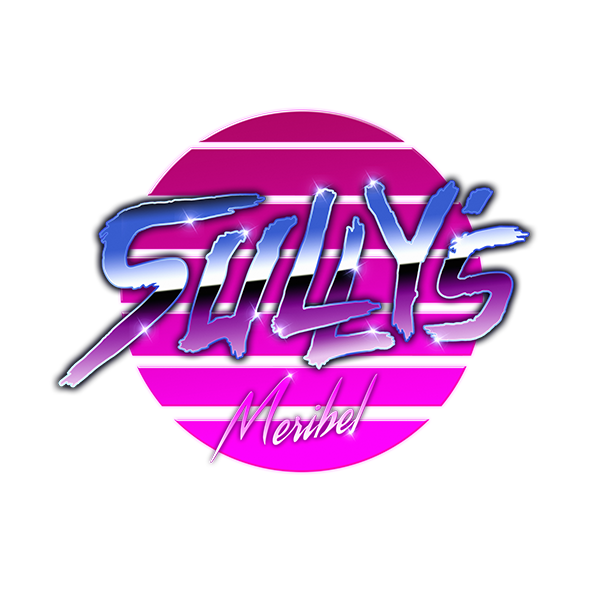 Sully's, the nightclub of Meribel
Sully's, in Meribel is the place to be after dark,  the one and only late night bar.
Meribel is not only famous for its après-ski, but for its nightlife as well. With music seven nights a week, you'll not only find the party animals of Meribel, but tourists, seasonaires and even the odd celebrity, raising the roof until the early hours.
The Sullys motto ? Sleep, Ski, Party, Repeat.
BAR
A quintessential part of Meribel, the non-stop party shop is open from 11pm until late, EVERY DAY! Is it a pub or club?
It's both! Early doors grab a game of pool, bag the top score at the arcade game or join in the weekly pub quiz. Rock the roof late into the night as the crowds gather and the party starts. With cocktails on tap and premium spirits the team are ready to pimp your party!
Celebrating?
Find out how we can make your celebration extra special, reserve now.
WHAT'S ON IN MERIBEL?
As the lights go down, the music goes up and 'there ain't no party like a Sullys Party'! Our residents DJs drop the hottest hits to get you up and dancing as Sullys goes from pub to club. With music non-stop, live music theme nights, guest DJs and more… we help you party … everyday!
EVENTS & NEWS
Find out what's hot, what's on, what's happening and be there for Meribel's biggest parties.
Follow the music and the crowds for our exclusive take-overs, after-parties and once a month wild theme nights!
One night at Sullys and your holiday will be one to remember, or one to try and forget 😉